Welcome To Lewis' Website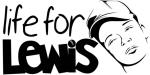 Hi, my name is Lewis Herbert

Thank you so much for visiting my site.

During 2015 we raised enough money for my dream of a wheelchair accessible/sensory garden at home. Thank you so much to each and everyone of you who donated towards my new garden it's absolutely amazing, and I can now access my garden in my wheelchair and spend quality time together with my Mum, Dad, sister and brother all together in our back garden, something which I have never been able to do. Full details about the sensory garden can be found in the fundraising projects section of the website.

My Mum and Dad have decided to continue fundraising for me as unfortunately due to my complex disability I am always going to need various disability specific items and equipment which are not available to me through standard NHS provision and statutory services. The majority of the items are a necessity due to my extremely complex disability and condition.

Current Fundraising Projects: Items we are currently raising funds for..



For full details of these fundraising project please click here

November 2018 Update..
We are in touching distance of having enough funds to have a new loft space conversion which would allow storage of all of Lewis' vast amount of medical supplies, continence products and disability specific equipment etc. This loft space conversion would allow the necessary space for a single bed to be situated in Lewis' downstairs bedroom for us and his carers so that we can monitor his seizures safely overnight and provide him with all the complex care he needs overnight (Oxygen and VNS therapy etc). As he is getting older being able to be with him overnight in his room is now vital and it will allow us to be able to carry on looking after him at home for as long as possible.

Lewis is at risk of SUDEP (Sudden Unexpected Death in Epilepsy) http://sudep.org/. So having us near him overnight could literally save his life. It really is that black and white it could be a matter of life or death for him (Sorry to be blunt but that's the reality of it).

I know so many of you have already done so much for Lewis and our family and your generosity and support has been incredible and overwhelming. But if there is anyone out there who would be interested in sponsoring me for my personal challenge and helping us towards our target then we would be forever grateful.

Much Love,
Gary x.



Previous Fundraising Projects successfully achieved
Please find below items which we have already raised the funds for and which are already making a huge difference to my quality of life.

Multi-Sensory Room in my house (Target achieved and items supplied) - Approx cost = £15,000
Wheelchair Accessible/Sensory Garden (Target achieved and item supplied) - Approx cost = £25,000
New suitable manual Chunc wheelchair (Target achieved and item supplied - Approx cost = £5000
New suitable seat for my Mustang electric wheelchair (Target achieved and item supplied) - Approx cost = £1000
A suitable ipad with mounting wheelchair arm/s and sensory/cause and effect applications (Target achieved and item supplied) - Approx cost = £1100
Eye gaze communication system - Including look to learn and Sensory Eye FX software (Includes an all-in-one PC, screen, USB eye tracker, and mounting trolley on wheels) (Target achieved and item supplied) - Approx cost = £4000
Deposit for a suitable wheelchair accessible and fully adapted Motability vehicle (Target achieved and item supplied) - Aprox cost = £12,000
Therapy/Companionship Dog and appropriate training (To be my companion and best friend, and to sit on my lap and also alongside me in my wheelchair and soft room (so I can feel it's warmth), this has a calming influence on me).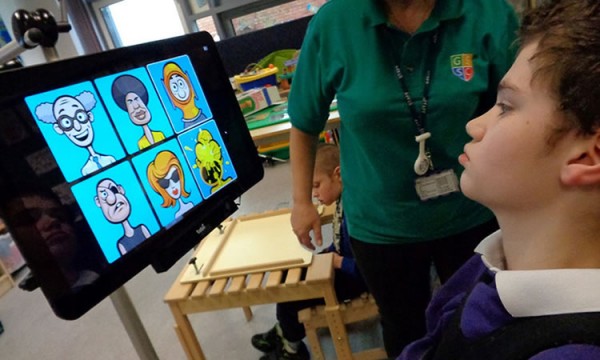 Life for Lewis Appeal