---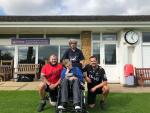 Stony Cricket Legend Steve Bellew raises an incredible £8,600 for the Life for Lewis Appeal.

Stony cricket legend Steve Bellew has just completed an incredible challenge of cycling to 18 different cricket grounds in 18 days to mark Lewis' 18th Birthday. During this challenge he covered an amazing 536 KM on his bike, and in turn raised an incredible £8,600 + gift aid for the L4L appeal. This was an amazing achievement and something which Steve should be extremely proud of.
Read more.. July 20220 - Le Cricket Ground Cycling Tour
---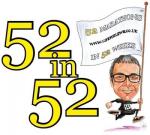 After a lot of thinking and deliberation I have reluctantly decided to put on hold my challenge of running 52 marathons in 52 weeks for Lewis with immediate effect. We are all in unprecedented times and it is unrealistic and not feasible for me to be able to go out for 4 hours plus running at a time at this current time

It is very likely that Lewis won't return to school until September and with Oscar and Kira both being off school for the foreseeable future as well, and us having to do their home schooling on top of everything else we have to do, then there is simply not enough time to fit it in at the moment.

We have also decided to not have any of Lewis' wonderful carers in at this point in time and for the foreseeable future due to the virus, so we will be having to do everything for Lewis on our own 24-7 which is going to be extremely testing and demanding for us, but it is the right thing to do in the current climate.
Read more.. Oct 2019-20 - 52 Marathons in 52 Weeks. Full Statement
---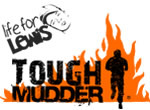 LIFE FOR LEWIS 2021 TEAM CHALLENGE EVENT TO CELEBRATE LEWIS' 18TH YEAR!.
TOUGH MUDDER CLASSIC MIDLANDS 2020 TEAM CHALLENGE.
Date to be confirmed.. Saturday 12th June 2021. 8-10 Miles with 25 different Obstacles.

Tough Mudder organisers have postponed the 2020 event due to the Coronavirus, the new date will be in June 2021.

In 2020 Lewis will enter his 18th year (Finger Crossed!). This will be a real landmark for him and us as a family and it is truly remarkable that he has got to this age with all that he has had to cope with over the years with his severe and extremely disability. He literally fights each day to stay alive. Read more.. June 2021 - Tough Mudder Team Challenge
---

We would be so grateful if everyone who has supported the Life for Lewis Appeal over the past few years take a couple of minutes and leave us a comment on our supporters comment page, it will be lovely for us to be able to look back on the comments and cherish and have a record of how utterly amazing people have been towards Lewis and our family, many thanks Gary and Lexi xx Read more.. Supporters Comments
---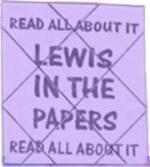 Links to various newspaper reports about the Life for Lewis Appeal..


Read more.. What The Papers Say
---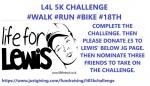 With Lewis' 18th Birthday approaching quickly (12th Nov 20) and with him desperately needing some new bespoke replacement mats for his sensory room at home, we have decided to see if any of our wonderful L4L supporters would be willing to complete the L4L5kCHALLENGE to help us towards the cost of replacing his mats which are now 5yrs old, worn, and are not helping his scoliosis (curvature of the spine) as he sinks into them, plus they are really difficult to us and his carers to walk on now. He requires some firmer bespoke mats for his sensory room as soon as possible.

So the challenge is to either Walk, Run or Bike 5k and then please donate £5, as well as then nominating 3 of your friends to complete the challenge as well (tagging the Life for Lewis Appeal in your post @lifeforlewisappeal).

Due to the current situation with COVID the fundraising event we were going to do to mark his 18th year will no longer take place, so this is the replacement fundraiser for the cancelled event.

Please get involved if you can as it would really help us towards the cost of his new firmer bespoke sensory mats which are desperately needed.

Many thanks all.
Team Herbert xx Read more.. June 2020 - L4L 5k Challenge
---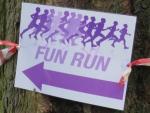 Four Northampton College Business students, Olivia Stokes, Lewis Knowlton, Isabelle Bull and Maria Sirghi organised a 5K Park Run in Abington Park as part of their business studies course.

Total Raised: £260
Read more.. Feb 2020 - Race for Lewis Park Run
---

Happy Birthday 17th Birthday to Lewis from Graeme Swann, Henry Blowfeld and the whole crowd at the Derngate Theatre.
Read more.. Nov 2019 - Swanny and Blowers sing Happy Birthday
---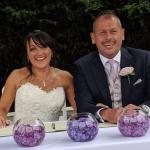 Words from Lewis..
A massive thank you to Kay and Chris for doing this for me. It really was such a kind, thoughtful and caring thing to do, and the funds really will help me be able to get the equipment I require due to my due severe disability. A big heartfelt thank you to each and everyone of their wedding guests who donated to my Life for Lewis Appeal it's extremely appreciated. I hope you all had lots of fun on the day and didn't drink too much!!!, Lots of Love Lewis xxx. Read more.. Sept 2019- Wedding Day Donation.. Kay and Chris Knight
---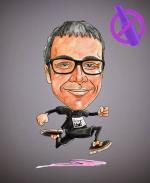 I have decided not to do a main event for the Life for Lewis Appeal in 2019, instead the only challenge I will be doing is the small matter of trying to run 1600 miles in a year (100 miles for each year of his life so far), as well as not having any alcohol for a whole year.

The Final Analysis
My final year long running graph for my challenge for Lewis. I managed to run a total of 1835 miles in the year. Completed in 156 runs, 246hrs (10 days) total running time, at an average of 11.76miles every run, and 60 half marathons (more than one a week). Quite proud of that to be honest.

JustGiving online donations - click here

June 2019: Herby's Final Furlong to the Hart (1600th and final mile)
June 29th: I did it!, I really don't know how, but I did!. 1600 miles ran in 10 months (2 months ahead of schedule and in only 132 runs (An average of 160 miles every month, and 40 miles every week, and an average of 12miles per run!)

There have been plenty of really dark moments and countless self-doubts on a weekly basis about whether I would be able to get to, or get anywhere close to my mileage target. It has quite simply been the hardest and most relentless thing I have EVER done in my life, and my body has been in absolute bits!.

Thank you to all those who have supported me and given generously to Lewis' appeal, it really has kept me going and it will never be forgotten. Actually feeling quite proud of my achievement as well as extremely emotional!. Can't quite comprehend it all at the moment, but once it's sunk in it will be an achievement I will be able to look back upon with a tremendous amount of pride I'm sure. Read more.. Sept 2018-19 - Running Sober
---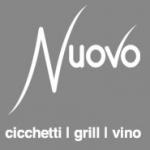 Nuovo Italian restaurant in Abington street, Northampton raised an wonderful £200 for the Life for Lewis Appeal during their Negroni week back in June. For a week they created 6 different Negroni drink variations for their customers and a percentage of each sale went to Lewis' appeal.

We would like to say a massive heart felt thank you to Stewart and Charlie Wright, and the rest of the NUOVO team for doing this for Lewis, it was extremely kind and thoughtful of you and extremely appreciated. Big thank you also to all those who sampled a Negroni during the week Read more.. June 2019 - Negroni Week 24-30th June
---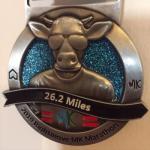 As part of the 1600 miles in a year challenge, I decided to go for a stroll around Milton Keynes.. it just happened to be the Milton Keynes Marathon !

Thank you everyone for your really kind and supportive messages for my MK Marathon today. It's really kind and very thoughtful of you all. I really struggled today between miles 18 and 26.2 and was just pleased to get round in one piece to be honest!, legs just didn't want to work today for some reason!. Finished in 4hrs 34secs, but my goodness it hurt!

These pictures fully sum up how I was feeling at the different stages of the MK Marathon on Monday. Not difficult to tell which photo was at 23 miles!. Read more.. May 2019 - MK Marathon 2019
---

Lloyd Groom arranged a golf day for the Life for Lewis Charity Golf Day Friday 12th October 2018.

We are delighted to announce that the "Life for Lewis Charity Golf Day 2018" raised and incredible £7,200. Thank you to each and everyone of you who supported the event, we really cannot comprehend everyone's support and generosity towards Lewis and our whole family xx Read more.. Oct 2018 - Charity Golf Day
---

St. Anthony's School raise a wonderful £210 for the Life for Lewis Appeal playing in a 3-a-side footie tournament. Read more.. Sept 2018 - St. Anthony's Football Tournament
---

Gary Rock abseils 418ft down the Northampton Lift Tower and raises an amazing £800 for the Life for Lewis appeal.
Read more.. Sept 2018 - Abseiling Northampton Lift Tower
---

On 8th September, 2018, Maya Warren and Tamzin Ford raised an amazing £672.00 (AND SMASHED THEIR £10/MILE TARGET) for the Life For Lewis Appeal by completing the 100km (62 mile) Thames Path Challenge from Putney Bridge to Henley-on-Thames. Read more.. Sept 2018 - Thames Path Challenge
---

Old White Hart 5K Fun Run Raises £2,500 for the Life for Lewis Appeal.

We just wanted to say a massive thank you to each and everyone of you who came and supported our fun run for Lewis on Sunday. You all looked amazing in your costumes and we really hope you had as much fun as we did. We are delighted to announce that we managed to raise an incredible £2,500 which is simply wonderful, thank you all so much, the OWH team x

Lexi Herbert Parker: Bloody hell! It's amazing! Totally gobsmacked! Xxx Read more.. June 2018 - Father's Day Fun Run!
---

Nick Harvey-Bain (Chief organiser) said;
"The Rat Race Dirty Weekend is the biggest and best obstacle race in the world. Located at Burghley House near Peterborough, the course consists of a gruelling 20 mile race over 200 obstacles including water, tunnels, walls, and the worlds longest monkey bar obstacle. A team of 5 of people, Nick Harvey-Bain, Simon Church, Jason Kenney, Ben O'Donegan and Bob Gregitis completed the course in 6 hours and 27 minutes and in doing so raised over £1500 for the Life for Lewis charity". Read more.. May 2018 - Rat Race Dirty Weekend
---

CALLING ALL RUNNERS !! - LOOKING FOR A CHALLENGE AND TO GET FIT IN 2018? - THEN LOOK NO FURTHER - 6 MONTHS TO TRAIN!!!

Right all you lovely people, my main fundraising event of 2018 is the Oakley (Bedford) 20 mile run on Sunday 18th March.
Read more.. March 2018 - Oakley 20 Mile Run
---

Massive thank you to David Liddle and Margaret Liddle, and everyone from Kerridge Commercial Systems who helped raise an amazing £250 towards Lewis' appeal for their dress down day, and guess the weight of the pumpkin last Friday (3rd November 2017). Thank you, we appreciate it so much.

Lots of love the Herbert's xx Read more.. Nov 2017 - Kerridge Commercial Systems
---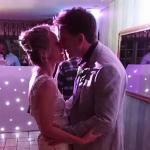 On their wedding day.. Bill & Tina Scott raised an incredible £800 for the Life for Lewis appeal

Wedding Day speeches from friends of the Bride & Groom..