Oct 2018 - Life for Lewis 'Ryder Cup' Charity Golf Day

Lloyd Groom arranged a golf day for the Life for Lewis Charity Golf Day Friday 12th October 2018.

We are delighted to announce that the "Life for Lewis Charity Golf Day 2018" raised and incredible £7,200. Thank you to each and everyone of you who supported the event, we really cannot comprehend everyone's support and generosity towards Lewis and our whole family xx


"A massive heartfelt thank you to every single person involved yesterday. It was fantastic to see so many old faces and friends. We can all be incredibly proud of what we've managed to achieve for Lewis and the Charity."
Lloyd

"Was blown away yesterday, very surreal and extremely overwhelming. Thank you to everyone who supported us. #lifeforlewisgolfday2018 #120golfers"
Gary

"Our golf balls blown were also blown away ! Thank you for organising we all had a wonderful time"
From All The Golfers

This is the link to the pictures taken on the Life for Lewis golf day on Friday. The pictures are amazing so please get in touch with Karl Drage to order any prints and images you would like as a memento of the day.

Life for Lewis Golf Day Photo Gallery
Karl Drage Photography

Cheers
Gary.



We just want to say a massive heartfelt thank you to the very special and extremely generous couple David Liddle and Margaret Liddle who have very kindly agreed to sponsor the cost of personalised "Life for Lewis" golf balls, markers, and towels for each player on Lewis' charity golf day. These will look absolutely amazing and really add to the day as well as raising continued awareness about Lewis. We are both truly humbled and extremely overwhelmed by your continued support and I know all the players will be extremely grateful to you as well.

Much love
Gary, Lexi and Lewis xx.


Event Updates:
Lloyd Groom has arranged a golf day for the Life for Lewis Charity Golf Day on Friday 12th October 2018.

It would be a whole day affair with 9 holes in the morning and 18 in the afternoon with a sit down meal at the end of the day where prizes will be awarded for nearest the pin, longest drive, best team scores etc. This will be followed by a raffle and auction in the evening as well and give us all a good opportunity to catch up.


October 2018
Can't wait to see all you lovely golfers for my charity golf day tomorrow.
Thanks so much for your support and I hope you have a really enjoyable day.
Much love
Lewis x
September 2018
3 weeks to go.. We have just heard from Kettering golf club about the dress code for the evening meal in the clubhouse for Lewis' golf day. Everyone will be expected to wear a blazer, tie, and smart trousers (suit and tie) for the evening meal. Showers and changing rooms are available in the clubhouse where you can all get changed out of your golf attire and into your glad rags!.
Cheers
Gary and Lloyd.
PS. If you haven't already given Gary or Lloyd your golf handicap, can you please do so BEFORE the Ryder Cup starts this week
only 6 weeks to go till Lewis' charity golf day on the 12th Oct. We currently have 31 teams of 4 confirmed, but still have 4 team places available. It would be great to be able to fill all 35 teams so we would be really grateful if you could help us spread the word with family and friends and get in touch if you wish to join us on what should be an enjoyable and fun day. We also have 7 holes left to sponsor if anyone is interested or knows of any businesses or individuals who might be. All the details of the day are below, thank you, Gary and Lloyd.
August 2018
Golf Balls have arrived..
My "Life for Lewis" golf balls have arrived and look awesome. Special thank you to David Liddle for funding these for all the players. Can't wait to see you all, not long now!. Spaces are still available, so please get in touch if you wish to join us. Love Lewis x P.S Please don't lose too many of them!
July 2018
Golf Balls..
Loving the artwork for Lewis' golf balls, towels and markers for Lewis' charity golf day in October. Each player will have 3 balls as well as a towel and marker. This has been made possible by the extremely generous and thoughtful David Liddle and Margaret Liddle who are sponsoring all of the merchandise. Thank you David and Margaret.
P.S We still have 6 teams of 4 available for the day, please get in touch if you are interested in joining us.
July 2018
Auction and Raffle items..
Below are the auction and raffle lists for Lewis' Golf Day. We would be really grateful if you could please share them with your friends and families to help us spread the word.
Raffle tickets are £1 each, if you would like to buy some then please can you donate the amount to
Lewis' golf day JustGiving page
please can you state your name and that it's for raffle tickets on your donation comment.
If you wish to bid for any of the auction items then please do so by
sending me a message
.
Please download a PDF copy of the list and email around or print it off and pass it round to work colleagues
Golf Charity Auction List and Raffle Prizes - click here to download
Many thanks for your support,
Gary and Lloyd.
May 2018.
Just a quick update for everyone, all four-balls are now confirmed (35 teams) for the Life for Lewis Golf Day.
The following businesses and individuals have also very kindly agreed to sponsor a hole on the day:
Paul Hughes
Results Estate Agents (Richard Panter, Rothwell CC)
Althorp Charitable Trust
Frasershot Studios (Craig Fraser)
Leg Stump Promotions.. plus £10 donation for Birdies / £30 for Eagles scored on the par 5 8th hole.
Phipps and Wright Electrical Services
There are still 10 holes available and if you would like to sponsor a hole (£100) or know of any business that could kindly contribute towards this fantastic cause, please let myself or Gary know asap.

We have been very fortunate to secure the following list of auction prizes and raffle prizes for the day as well:
Four-ball for Kettering Golf Club
Four-ball for Wellingborough Golf Club
Three-ball at Woburn
Four-ball at Wentworth
If anybody could assist us in providing or donating an auction prize or raffle prize for the event, it would be massively appreciated. Again please don't hesitate to contact myself or Gary asap if you can help.

We look forward to catching up with everybody soon, and if myself or Gary can help with anything else at this stage, please just let us know.

All the best
Lloyd Groom
Golf Co-ordinator

April 2018
To everyone that has shown an interest in attending the Life for Lewis Charity Golf Day on Friday 12th of October, myself and Gary have finally managed to sort the itinerary for the day.

The total amount of teams allowed will be 35. Four people to a team. The cost per person will be £60. This will be for 9 holes in the morning (texas scramble) and 18 holes in the afternoon (fourballs). If anybody owns or knows a business that would be interested in kindly sponsoring a hole as well, this would cost £100. Your company will be honoured with a plaque on the relevant tee and verbal accreditation will be given throughout the evening presentation.

For the £60, £50 of it will be for the food (bacon roll/tea/coffee on arrival for breakfast, ham/egg/chips for lunch and 2 course carvery for evening meal. 27 holes of golf as well, leaving £10 left over towards the life for Lewis Charity. Within this cost each player will also receive personalised Life for Lewis golf balls, towels and markers. These have all been very kindly sponsored and donated to each player by David Liddle and Margaret Liddle. I hope everyone agrees this is terrific value.

Myself and Gary Herbert are yet to finalise who the monies will be paid to for the event, but we hope to update you all soon with this information. We currently have 12 teams of 4 already confirmed, with a couple of hole sponsors also confirmed, so if your thinking about taking part, please let myself or Gary know asap.

We also hope to run a silent auction and raffle on the day, so if anybody is able to donate any prizes for this, it would be sincerely appreciated. Myself and Gary look forward to seeing some old faces and meeting with some new on the day as well. Hopefully we can all make this a tremendous event and help to make a significant difference for Lewis, Gary and Lexi who continue to inspire us all x. Please get in touch if you want to join us for what looks set to be an enjoyable day.

Lloyd Groom
Golf Co-ordinator

Life for Lewis 'Ryder Cup' Charity Golf Day October 2018
---

We would be so grateful if everyone who has supported the Life for Lewis Appeal over the past few years take a couple of minutes and leave us a comment on our supporters comment page, it will be lovely for us to be able to look back on the comments and cherish and have a record of how utterly amazing people have been towards Lewis and our family, many thanks Gary and Lexi xx Read more.. Supporters Comments
---

Now that the dust has settled on the Incredible Life for Lewis Golf day, and having had a good long think about possible future events for the Life for Lewis Appeal, I have decided not to do a main event for him in 2019.

The only challenge I will be doing is the small matter of trying to run 1600 miles in a year (100 miles for each year of his life so far), as well as not having any alcohol for a whole year. I am two and a half months into this challenge and it's by far the hardest thing I have every done, it's relentless and painful but I am going to give it all I have to complete the challenge by Sept 2019. I have so far managed to run 389 Miles in two and a half months (only 1211 to go!) and have not touched a drop of alcohol for two and a half months.

Instead of arranging a main event for Lewis in 2019 I am asking if anyone would be interested in sponsoring me for my personal challenge instead.

Thank you
Gary

Read more.. Sept 2018-19 - Running Sober
---

St. Anthony's School raise a wonderful £210 for the Life for Lewis Appeal playing in a 3-a-side footie tournament. Read more.. Sept 2018 - St. Anthony's Football Tournament
---

Gary Rock abseils 418ft down the Northampton Lift Tower and raises an amazing £800 for the Life for Lewis appeal.
Read more.. Sept 2018 - Abseiling Northampton Lift Tower
---

On 8th September, 2018, Maya Warren and Tamzin Ford raised an amazing £672.00 (AND SMASHED THEIR £10/MILE TARGET) for the Life For Lewis Appeal by completing the 100km (62 mile) Thames Path Challenge from Putney Bridge to Henley-on-Thames. Read more.. Sept 2018 - Thames Path Challenge
---

Old White Hart 5K Fun Run Raises £2,500 for the Life for Lewis Appeal.

We just wanted to say a massive thank you to each and everyone of you who came and supported our fun run for Lewis on Sunday. You all looked amazing in your costumes and we really hope you had as much fun as we did. We are delighted to announce that we managed to raise an incredible £2,500 which is simply wonderful, thank you all so much, the OWH team x

Lexi Herbert Parker: Bloody hell! It's amazing! Totally gobsmacked! Xxx Read more.. June 2018 - Father's Day Fun Run!
---

Nick Harvey-Bain (Chief organiser) said;
"The Rat Race Dirty Weekend is the biggest and best obstacle race in the world. Located at Burghley House near Peterborough, the course consists of a gruelling 20 mile race over 200 obstacles including water, tunnels, walls, and the worlds longest monkey bar obstacle. A team of 5 of people, Nick Harvey-Bain, Simon Church, Jason Kenney, Ben O'Donegan and Bob Gregitis completed the course in 6 hours and 27 minutes and in doing so raised over £1500 for the Life for Lewis charity". Read more.. May 2018 - Rat Race Dirty Weekend
---

CALLING ALL RUNNERS !! - LOOKING FOR A CHALLENGE AND TO GET FIT IN 2018? - THEN LOOK NO FURTHER - 6 MONTHS TO TRAIN!!!

Right all you lovely people, my main fundraising event of 2018 is the Oakley (Bedford) 20 mile run on Sunday 18th March.
Read more.. March 2018 - Oakley 20 Mile Run
---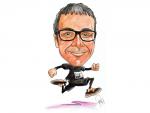 Me and my big mouth!, ever had the feeling you've bitten off more than you can chew!.

25 November 2017 a day to remember..
I did it !, I really don't know how, but I've managed to run 200 miles in November (Completed in 13 runs at an average of 15.42miles per run). It was all done for you Lewis, I love you so much and I will always be there for you fighting your corner.

Thank you so much to all those who have already sponsored me I really do appreciate your support, and if anyone else wishes to sponsor me then that would be amazing and extremely appreciated. #AndRELAX

Much love, an exhausted and emotional Gary xx
Read more.. Nov 2017 - 200 Mile Marathon Challenge
---

Massive thank you to David Liddle and Margaret Liddle, and everyone from Kerridge Commercial Systems who helped raise an amazing £250 towards Lewis' appeal for their dress down day, and guess the weight of the pumpkin last Friday (3rd November 2017). Thank you, we appreciate it so much.

Lots of love the Herbert's xx Read more.. Nov 2017 - Kerridge Commercial Systems
---
On their wedding day.. Bill & Tina Scott raised an incredible £800 for the Life for Lewis appeal

Wedding Day speeches from friends of the Bride & Groom..
Read more.. Sept 2017 - Wedding Day Donation.. Bill & Tina Scott
---
What: Charity Band Day 2017
When: 27th August 2017, 3pm till Late. FREE Entry
Where: Old White Hart, Cotton End, Northampton. NN4 8BS

The Sun was out.. the Beer flowed.. and the Bands banged out some fine tunes !

What We said..
"Charity band day. Wow! What an amazing afternoon! Thank you again to everyone who came out to support us! We truly are so grateful to you all! It was such a wonderful day with all the amazing music! Tony Young you are such an amazing friend! ! Thank you again!" Read more.. Aug 2017 - Charity Band Day (Old White Hart)
---
No more smelly trainers.. get some Life for Lewis flip flops
Read more.. Life for Lewis Flip Flops
---
For a small donations these could be yours.. Read more.. Merchandise Wrist Bands and Pens
---
Ready Steady Bake..

Kezia Parker and Jacob Chambers arranged a Bake Sale at Hackleton Primary School on 6th July 2017 selling Cakes, Biscuits and Sweets. Read more.. July 2017 - Bake Sale Hackleton Primary School
---
I've got a brand new website designed for mobile devices.

It is a fully mobile compliant responsive web design and can be viewed on desktops, tablets and mobile phones. Read more.. May 2017 - New Website !
---
"Right, I've been sat here for an hour trying of think of what to say to sum up today. Words will never be enough to express how we really feel about you all!. I truly know how tough it must have been for you all to achieve what you have today!. It hurts!, it really hurts, and for you all to want to do that to help Lewis is mind boggling!. We are so incredibly lucky to have you all in our lives, and for you all to want to support and help him is simply amazing."

Love you all xx
Gary and Lexi xx
Read more.. Feb 2017 - Silverstone Half Marathon
---
Mummy and Daddy have decided to run the Northampton half marathon on Sunday 4th Sept 2016 to try and raise money towards my appeal.

This is going to be a massive challenge for them both, as the furthest Mummy has run is 5k, and the furthest Daddy has managed is about half a mile!. Read more.. Sept 2016 - Northampton Half Marathon Challenge
---

Hanging out with Swanny at the Cricket! Read more.. Summer 2016 - Meeting Cricketing Superstars
---
Runs4Funds is a fundraising initiative founded by Northamptonshire Steelbacks all-rounder, Steven Crook, that was born following an emotional meeting with two inspirational parents of Northampton-born, Lewis Herbert.

Lewis and his family's story was covered in the local newspaper, where they spoke of their efforts to recruit fundraisers to help raise enough money to provide much-needed facilities and equipment for 12 year old LGS-sufferer, Lewis.

Throughout the 2015 season, Steven supported the A Life For Lewis Appeal by helping raise nearly £5,000 towards a much needed sensory garden for Lewis to enjoy. Read more.. Summer 2015 - Steven Crook Runs4Funds
---

Quiz question: in cricket what does DRS stand for.. Read more.. Sept 2016 - Rushton Cricket Club Donation
---
The amazingly thoughtful, kind, and talented Jonny Cooke has written and produced a song for me.

How cool am I to have a song all of my own!.

This is so personal and special to me, and my Mummy and Daddy. Read more.. A Song for Lewis by Jonny Cooke
---

"We've had such an amazing day/night #livemusicforlewis #thomasabecket #charityday #raisedabout £600.00"
Richard Coys Cutler
Landlord of the Thomas-A-Becket Pub
Read more.. May 2016 - Thomas-A-Becket Pub Music Night Fundraiser
---

Thank you so much to the Wicken Conservation Society (WCS) for all their efforts in arranging the treasure hunt etc on Saturday. Read more.. Oct 2015 - Wicken Conservation Society
---
Thank you so much Michael Ratcliffe for arranging the golf day last Friday for Life for Lewis which raised an amazing £801.40.

Read more.. July 2015 - Ratcliffe's Golf Day, Deanshanger
---

It's the taking part that counts not the winning.. Read more.. July 2015 - Horton Cricket Reunion Match
---

Rushton Hall Spa raise £420.00 for the "Life for Lewis Appeal" Read more.. June 2015 - Rushton Hall Spa Donation
---

A Real Test Match Special.. A Signed Jimmy Anderson England Cricket Shirt
Read more.. May 2015 - Jimmy Anderson Test Match Shirt Auction
---

This is the ultimate "Howzat Appeal for Life for Lewis" ! Read more.. April 2015 - Howzat Appeal (Northampton Cricket Umpires Donation)
---

A 'Full House' was had by all.. Read more.. March 2015 - Family Fun Bingo (West Hunsbury)
---
Massive thank you to Patrick Latham (3rd Man Cartoons) for designing and providing my "Life for Lewis shirts", they looks absolutely stunning.

Read more.. Feb 2015 - Life for Lewis T-shirts Designs
---

Wow! or should I say woof ! Read more.. Jan 2015 - Wicken Dog Walk
---

Personal challenges people have done for Lewis over the years.. Read more.. Various Personal Fundraising Challenges
---
Links to various newspaper reports about the Life for Lewis Appeal..

Read more.. What The Papers Say
---